Parts Washing Equipment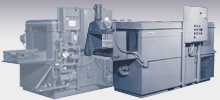 Finishing Technology can put you in touch with the right vendor to build and maintain your wash system. We offer pumps, valves, burner experts, electricians and complete system operation assistance. Our goal is to provide the chemistry and over the years we have developed an excellent network of support people that work with us on our wash and pre-paint systems. We are happy to provide you with these contacts.
Cabinet
Belt
Monorail
Ultra-sonic
Single or multi-stage
Mass Finishing Equipment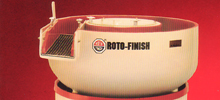 Finishing Technology stocks vibratory machines from 2 cubic feet up to 30. These machines are in stock and ready for delivery and hook up. Our sales people will assist with installation and will provide the most effective media and compound selections.
New/used vibratory bowls
New/used tumbling barrels
Centrifugal discs
Continuous/ batch processing
Blasting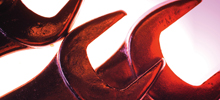 Finishing Technology offers glass beads, nozzles and other replacement parts for cabinet type blasting. We also stock cabinets for immediate delivery. Our prices for cabinets start around $1,000.00.
Aluminum oxide
Military spec glass bead
Cabinets
Replacement parts
Vibratory Bowls
Circular multi-channel continuous flow vibrators
Linear continuous flow vibrators
Long radius vibrators
Race track vibrators
Rotary vibrators
Tub vibrators
Plating Tanks & Ventilation Systems
Corrosion resistant tanks in all sizes and shapes
Construction materials include polypropylene, polyethylene, PVC, CPVC, PVDF, ECTFE, FEP, PFA and FRP
Corrosion resistant ductwork and ventilation systems for any fume or vapor control requirements
Metering Pumps and Systems
Flow meters and switches
Electronic metering pumps
Single dose pumps
Pressure and level measuremen
Valves
Recorders & displays
Controllers
Multi-function
Micro Processor-based
pH and Orp