Pretreatment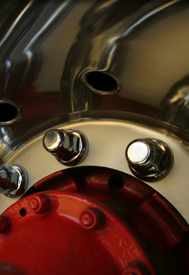 Is your iron phosphate coating streaky and showing through wet paint? Do you want to lower your phosphate process temperature to 80-100°F? Or have you ever had trouble attaining good service and technical support from a company that does not charge a premium?
Whether you are having a problem with your pretreatment system or researching alternative suppliers, our approach works for you:
We listen to your needs and survey your pretreatment system.
In our process lab, we prepare parts from your plant for painting or powder coating. We can simulate up to 8 stage systems: spray or immersion.
Painted parts are tested in our analytical lab for impact resistance, salt spray, paint thickness, paint adhesion, creepage, etc.
Based on trial results and your feedback, we propose our chemical and mechanical solutions.
Finishing Technology can keep you painting with our degreed team of professionals and comprehensive product line:
Metal cleaners suited for any application
Phosphatizers for spray, immersion, and steam wand
Nonchrome sealers