Finishing Technology Tackles Tall Passivation Project
03/27/2012
In March of 2012, Finishing Technology completed a complicated passivation assignment on a large evaporator body that stands 56 feet tall, and over 20 feet in diameter.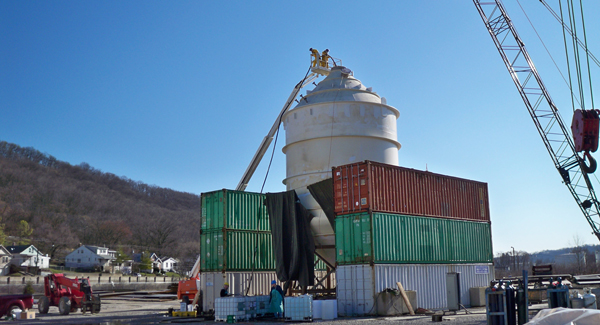 Knowing our history for accepting challenging passivation projects like this, our customer turned to Finishing Technology for help. After an initial inspection of this oversized large vessel, our team prepared a detailed, thorough approach that included using a proprietary custom-blended solution to help restore and passivate the internal surface of this large evaporator body.
In addition, the team assembled several other items to assist the mechanical application of the solution which included a specialized application nozzle, five horsepower pumping system and over 120 feet of high grade chemical hose.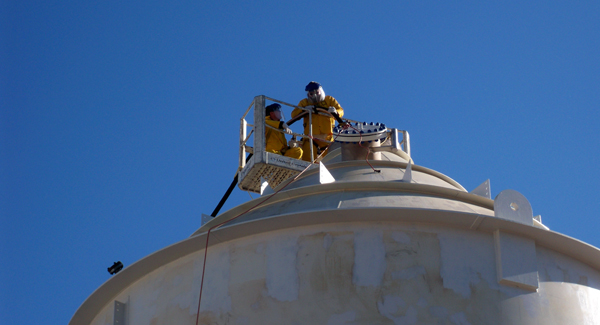 Finishing Technology's multi-stage, carefully sequenced process took five hours to complete and included these steps:
Preliminary Inspection – Examine all surface areas.
Pre-clean - Remove oil, grease, wax, grit, soil and other foreign matter.
Passivation – Wet all interior surfaces with Finishing Technology's proprietary acid solution, and then apply a series of carefully-timed rinses to remove any remaining chemical residues.
Final Inspection – Examine all surfaces to ensure the vessel's interior is chemically clean with no etching, pitting or frosting, and the surface is free of iron contamination or other foreign materials that might adversely affect its suitability, use or life.